A Plea To Silence MJ Haters On YouTube
Petition published by
MJ Fans
on Oct 19, 2009
Closed on Nov 29, 2009
Target: Google Inc. 1600 Amphitheatre Parkway Mountain View, CA 94043
Result:
Thank you all for your support in this petition. Although we didn't meet our goal of signatures on this petition, I am happy to say that we achieved 10,000 signatures through another petition forum with the help of myspace!

Since we have doubled our goal we will be closing this petition now!

Congratulations to Erica Lopez for being our 10,000 petition signature! YAY!

Sincerely,

The MJJFanNetwork Team
Petition Background (Preamble):
You Tube has been hosting channels that promotes hate, lies, and deception targeting Michael Jackson which have led to harassment by the haters to his fans, cloning the fan's usernames and impersonating them as a hater, as well as threatening them.
Furthermore, we do not believe such channels should be supported by You Tube out of respect to Mr. Jackson and his family and fans. You Tube could be having to face many legal issues if something isn't done about their hosting of these dehumanizing channels.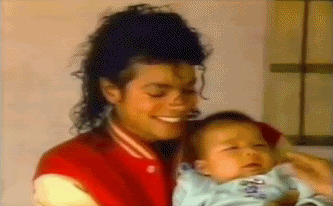 Petition:
We, the fans of Michael Joseph Jackson, are making a plea in honor of Mr. Jackson that the hosting of extremely abusive, defamatory channels
about MJ be halted immediately.

We are very offended by the abuse that You Tube allows on their website by allowing certain members to promote such disgusting channels that promotes hate, lies, and deception, and yet; You Tube has no problem removing educational videos about MJ and even suspending the account of the You Tube member that was hosting those videos. Mr. Jackson has left behind his family which include three beautiful children as well as many people across the world whose lives have been touched through his humanitarian work, his inspirational music, and his struggles for remaining strong while people did what they could to try to destroy him.

IT'S TIME WE TAKE A STAND AND ASK THAT YOU PUT A STOP TO THE HATE THROUGH YOUR SERVICES ON YOU TUBE!

As The Song Says In The Video, "Make That Change."

Please Help Us Make This World A Better Place!
The A Plea To Silence MJ Haters On YouTube petition to Google Inc. 1600 Amphitheatre Parkway Mountain View, CA 94043 was written by MJ Fans and is in the category Human Rights at GoPetition. Contact author here. Petition tags: michael jackson, mj, anti-hate